Female cosmetic surgery, is a surgical procedure which is used to treat vaginal sagging, vaginal atrophy or vaginal dryness. Due aging or various factors such as childbearing, woman may experience sagging of vagina, prolapsed and complain about reduction of sexual desire.
To perform cosmetic surgery, posterior part of vagina is removed and prolapse will be treated. In these surgical procedure, patients will have short recovery time and turn to their normal life and can do their routine activities, soon.
To choose a good gynecologist in Iran, consider following factors:
Experience: how long a physician has been practicing.
Education: where and when training was received.
Expertise: areas in which a physician specializes, such as, prenatal cares, infertility, menopause and so on.
Having a good gynecologist with whom you are comfortable seeing is an important objective. Those patients who have good relationship with their gynecologist, tend to be more satisfied with their cares and then experience better results.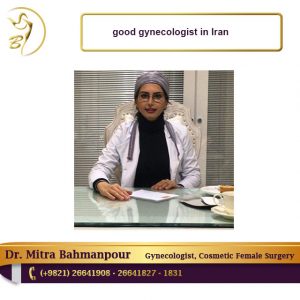 A good gynecologist should be skilled in various rejuvenation techniques. Such as:
Vaginoplasty, which removes vaginal sagging due to aging or many childbearing.
Labiaplasty, involved procedures on labia minor and major. A good gynecologist performs labiaplasty with vaginoplasty, simultaneously.
A good gynecologist in Iran, Dr. Bahmanpour, performs these surgeries with high level of patient's satisfaction and success.
A good gynecology, also do consultation with his or her patients, because these surgeries have high sensitivity.
Contact Dr. Mitra Bahmanpour, Gynecologist
Address: Khalij Fars Building. Next to 18th st. Velenjak. Tehran. Iran
Tell: +9821- 26641827
+9821- 26641908
+9821- 1831
+98912- 0897425